Home
›
SRP ReportTable Control
Welcome to the SRP Forum! Please refer to the
SRP Forum FAQ post
if you have any questions regarding how the forum works.
Where's my stuff gone?
Bit of a booboo happening.
I've just upgraded a client site to the latest srpcontrols.ocx and it all seems good so far except for the reporttable.
When the list gets assigned, nothing shows. Note, when it's initially null, the emptytable prompt is showing but then disappears when the list property is populated.
I've been through the exact same steps today on my local machine and everything is good so I was confident going in that there's be no issues. Just for full disclosure sakes here's what I did and the order I did it in.
Installed the latest srp editor

Installed the latest srp utilities

Copied the srpcontrol into a local directory

Unregistered the previous control

Registered the new one

Here's the same window from the two systems. The top one is on my local system. The bottom is from the client on their server. It was all correct prior to me doing the updates.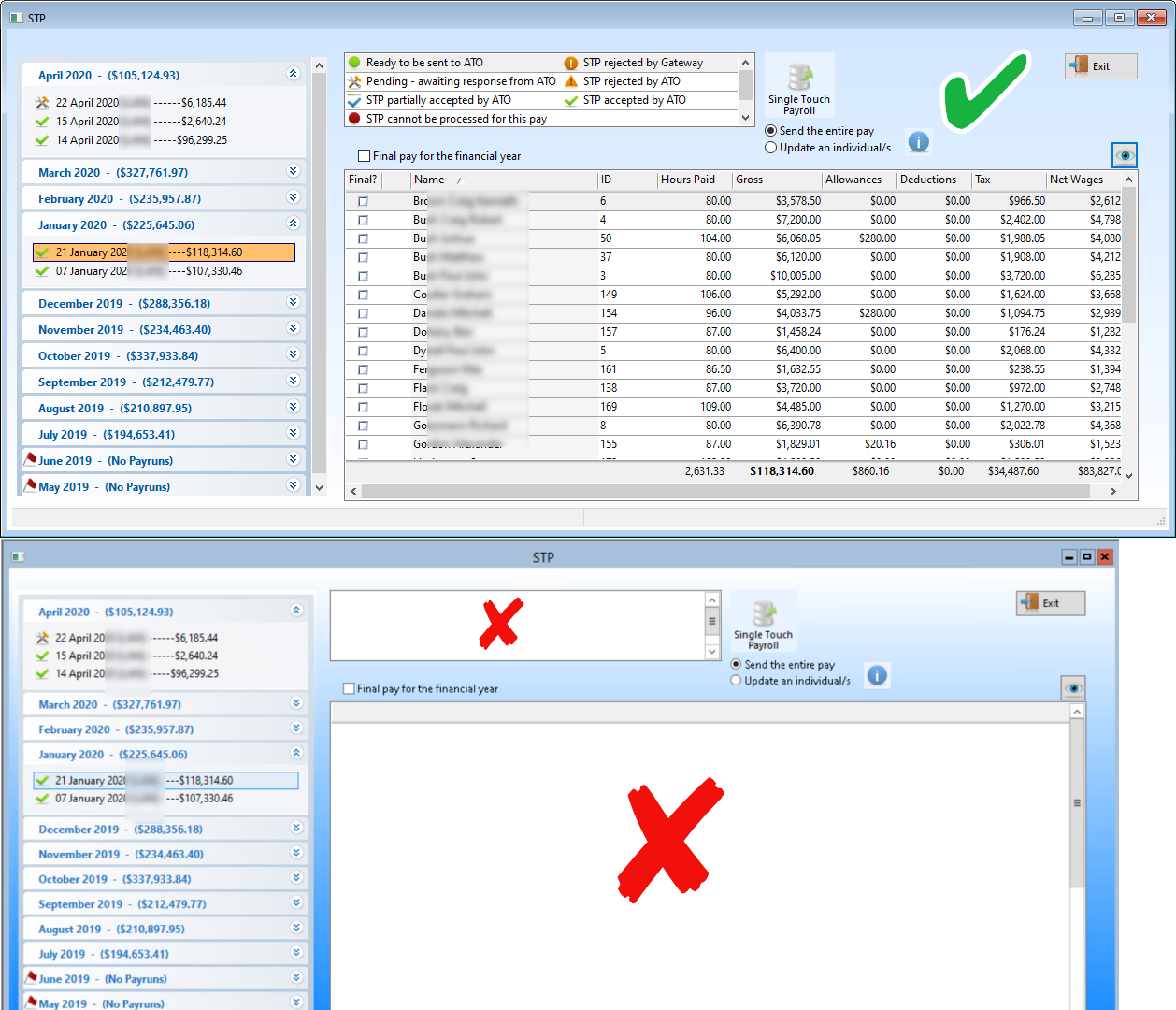 The shortcutbar, the buttons, the popup, the ribbon all seem to be working perfectly. Just the reporttable has gone uh uh.