Home
›
SRP Ribbon Control
Welcome to the SRP Forum! Please refer to the
SRP Forum FAQ post
if you have any questions regarding how the forum works.
Ribbon Manager
Ive noticed a little quirk in the Ribbon Manager I thought to report. A right-click context menu in 'Group Definition' section of 'Groups' does not seem to work. It displays but does not action...
Double clicking the entry does allow a 'rename' as a workaround but then there is no way to 'delete' an entry...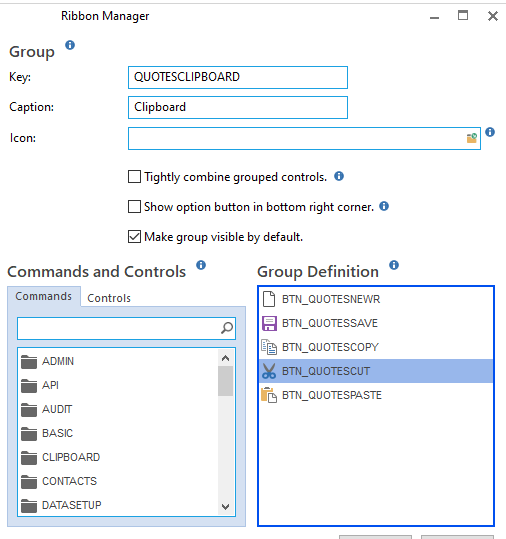 SRP_Controls version is 4.1.18.1
Frameworks version is 16.2.3.1
(But have noticed before both of those versions though not sure exactly when)