Home
›
Welcome to the SRP Forum! Please refer to the
SRP Forum FAQ post
if you have any questions regarding how the forum works.
Text ForeColor in Windows XP Classic mode is White
With version 3.0.6 of the SRP Button control, the text on a button is white by default if the theme is 'Window Classic Style' on XP. It seems that this come from the font color of the 'Selected Items' display property in Windows XP - ie, changes to this property are reflected in the button text. The buttons are set with the 'Standard Flat' Style.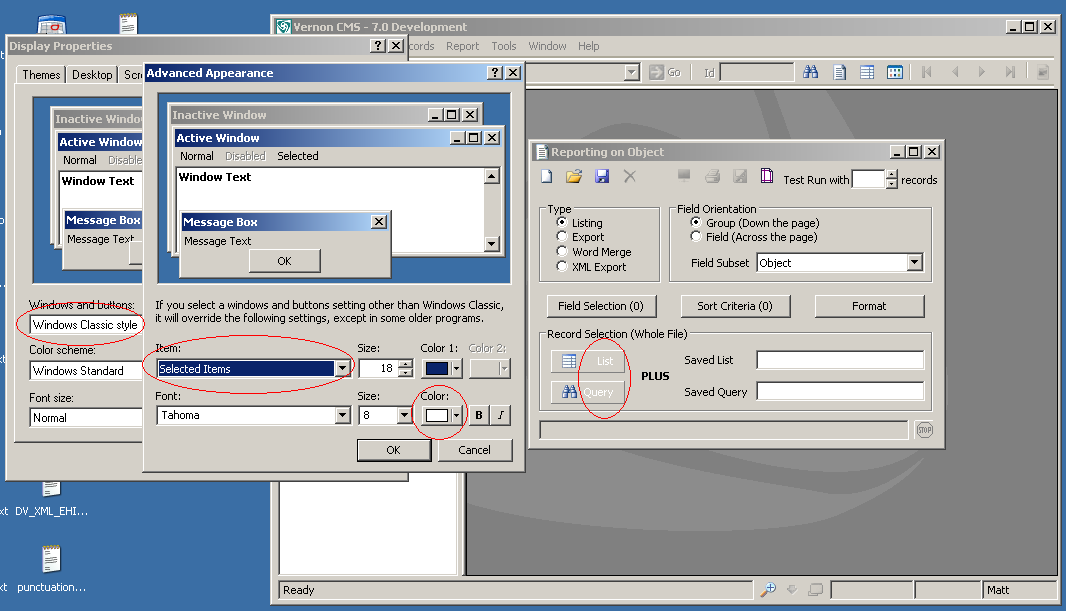 Is there a reason why the normal ForeColor defaults to the Selected Items display property? White is an appropriate forecolor when the background of a selected item is dark blue, but it doesn't work so well with button text.
A work-around is to set the ForeColor property of the SRP buttons directly to black in the CREATE event, although this seems a little hard-wired.
Cheers, M@