Home
›
Welcome to the SRP Forum! Please refer to the
SRP Forum FAQ post
if you have any questions regarding how the forum works.
Invalid Build Date
I have the SRPCore v3.0.8, SRPEditTable v3.0.4, SRPsubclass v3.0.3, and SRPTree v2.0.6 registered locally on my workstation.
It seems that the SRP Button and SRP Subclass controls will produce an Invalid Build Date error message when an expired SRPlicence is encountered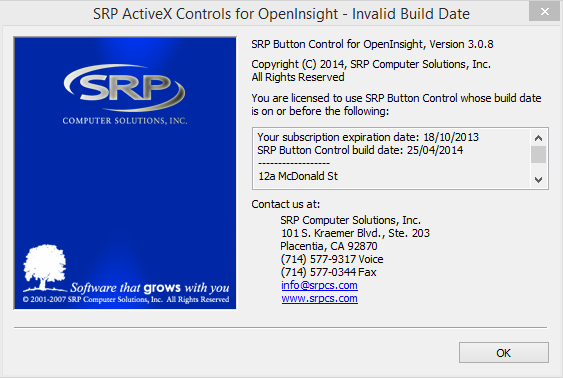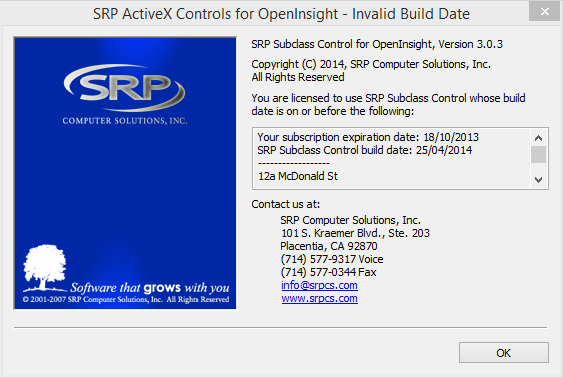 although this does not occur for SRP EditTable or SRP Tree controls on the same licence.
I wasn't expecting these messages. Is it a bug in the new controls? - or do I have to deploy and maintain a current SRPlicence file with the application?
Cheers, M@