Home
›
SRP FrameWorks
Welcome to the SRP Forum! Please refer to the
SRP Forum FAQ post
if you have any questions regarding how the forum works.
Can't open Security and Report Manager
Hi,
I am using SRP Frameworks version 16.2.2.1.
I found there are 2 menus which are not working correctly.
1. When I click Security Manager the window does not come out
2. when I click report manager, the report window comes out (it should show dbw_report_manager).
I've Already checked from the command manager and the action for those 2 menus are correct.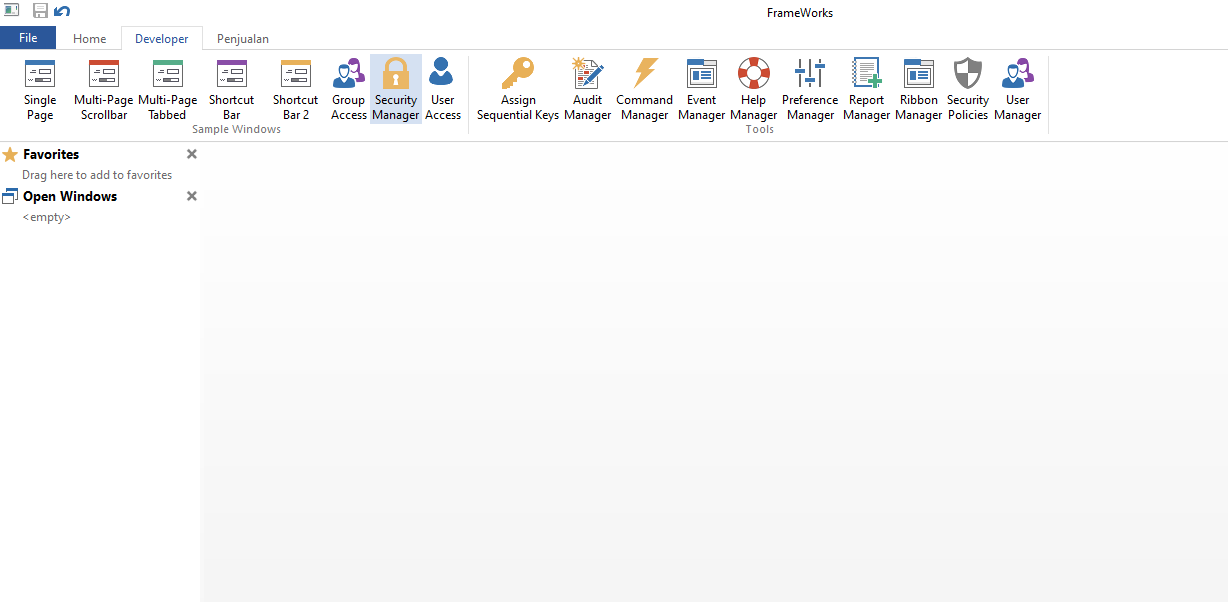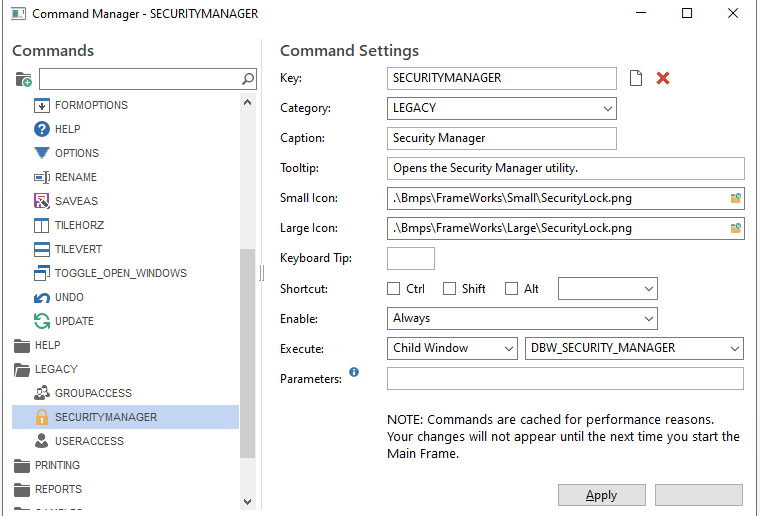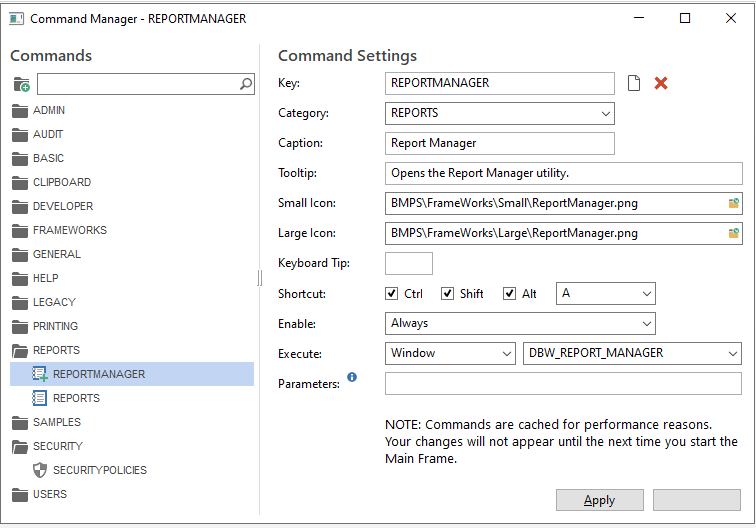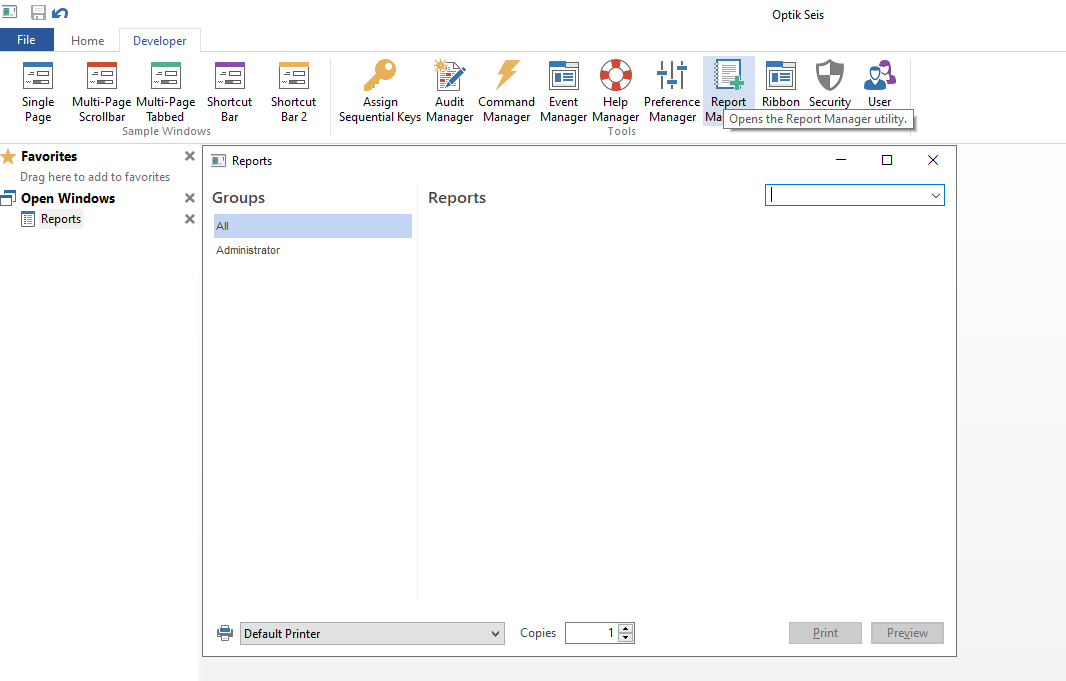 Thank you
Albert