Home
›
SRP Editor Control
Welcome to the SRP Forum! Please refer to the
SRP Forum FAQ post
if you have any questions regarding how the forum works.
SRP Editor 3.3.8 - Line number not showing
Hi SRP,
I have installed the new version SRP Editor 3.3.8. (I am using Open Insight 9.4 , and the old version was SRP Editor 3.0.3)
Issue I have, is when restart open insight, the line number, do not show. (This is only happen when I updated SRP Editor 3.3.8)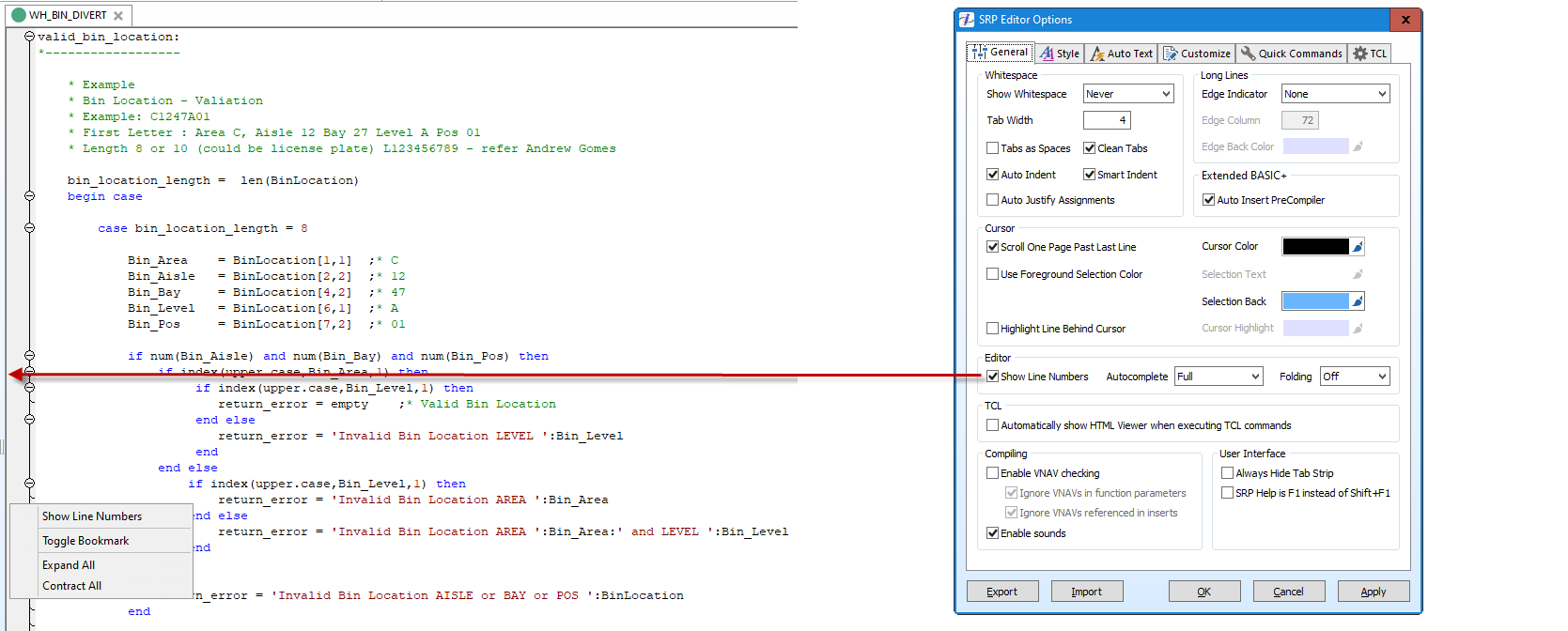 I can manual set this, "Show Line Numbers", then restart OI, line number missing
Your thoughts?
Geoffrey Fong