Home
›
SRP Utilities
Welcome to the SRP Forum! Please refer to the
SRP Forum FAQ post
if you have any questions regarding how the forum works.
Srp_hashtable crashes when I call release
Hi, I have two hash tables in a program. At the end of the program, I release them.
SRP_HashTable("Release", report)
SRP_HashTable("Release", skn_data_hashtable)
The skn_data_hashtable releases fine, but when I release the report hashtable, I get the non-numeric data but numeric required error.
Error: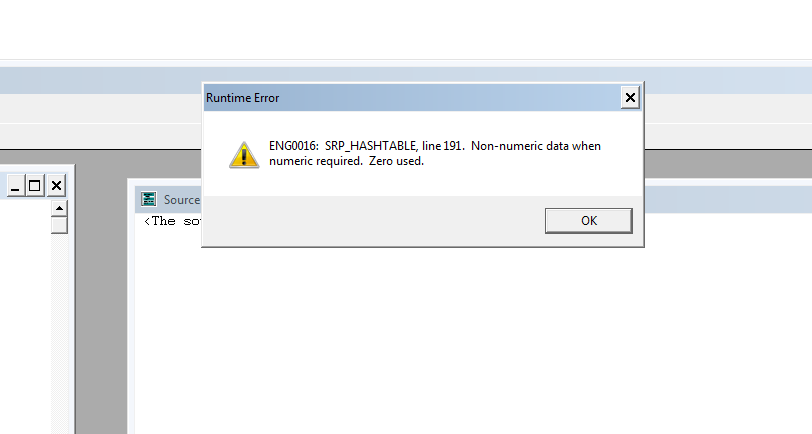 Version: