Home
›
SRP Popup Control
Welcome to the SRP Forum! Please refer to the
SRP Forum FAQ post
if you have any questions regarding how the forum works.
Popup item not changing text
I use a popup as an alternative to the standard OI MSG for a number of reasons.
One of these reasons is the ability to change the text on already displayed messages and I use this approach when the applications are initially logging in to keep the user informed that stuff is happening.
In the screenshot below, the first popup is such an example. Most of the popup remains the same but the line that says "Connection Successful" keeps changing through the different stages of log in. Often this occurs quite fast and as such I couldn't grab a screenshot of the offending text in it's original form.
What started happening yesterday was that every subsequent time that I used this popup to display some other message, one line kept displaying the same text even though I was setting it to something else.
The item takes on the font characteristics that I set for it, but not the text.
This is all local. I've closed OI down and restarted it. I have restarted my machine even but still this offending line lingers. Any thoughts?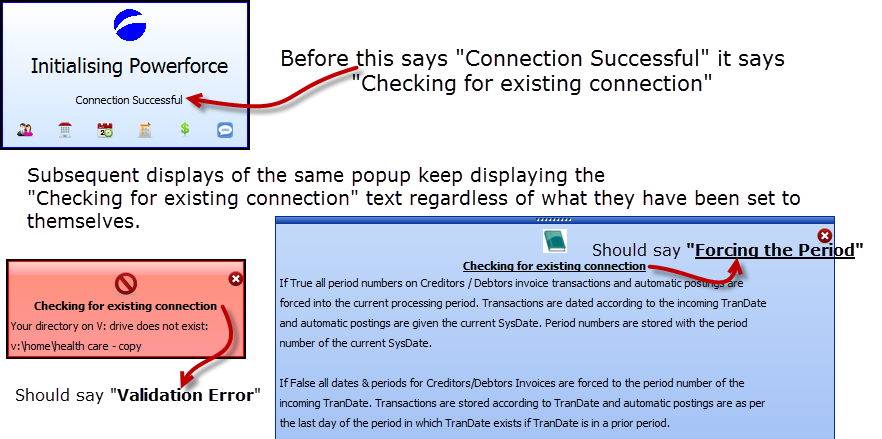 So in all the above cases, it is item 3.
In the first example, I use itemlist initially but then use the item[3] property to modify the text contents.
In the other subsequent messages, it is all itemlist.