Home
›
SRP FrameWorks
Welcome to the SRP Forum! Please refer to the
SRP Forum FAQ post
if you have any questions regarding how the forum works.
Install Issue, maybe a path issue
I am working on setting up FrameWorks on a test machine (VM using Oracle VM VirtualBox with Windows 10 Fall Creator update). I followed the instructions on the wiki and most everything went as described in the Wiki Instructions I will explain below in the two areas that were different just in case they are pertinent. Here is a screenshot of what I am getting when launching FW_MAIN.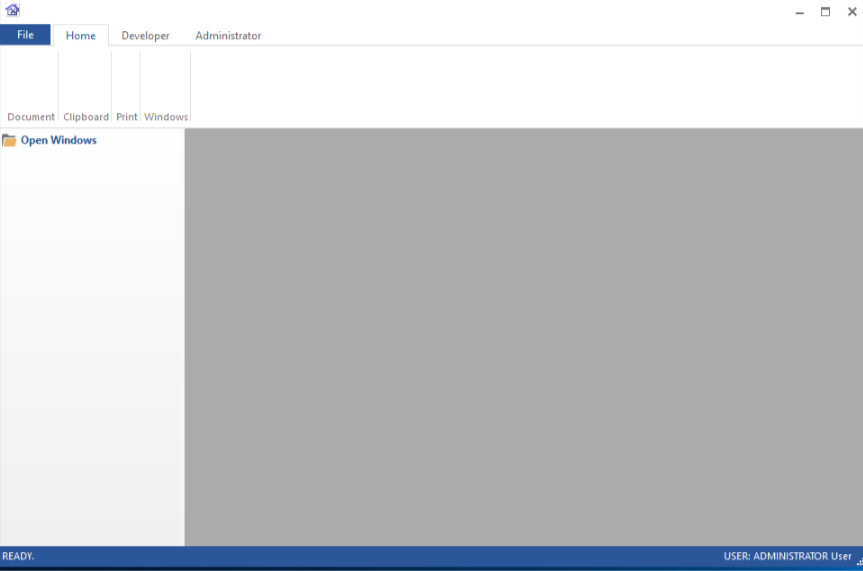 The RibbonControl and StatusBar are both present so I don't think it is an OCX issue. But to be safe I unregistered and re-registered both SRPControls.ocx and SRPUtil.ocx and it made no difference.
Here are the differences that I ran into.
1. On the wiki the Inventory Checklist says I should have FrameWorks_RDK.zip and FrameWorks_APPDATA.zip. I only have the one zip, and I am assuming it is all here (which could be my problem).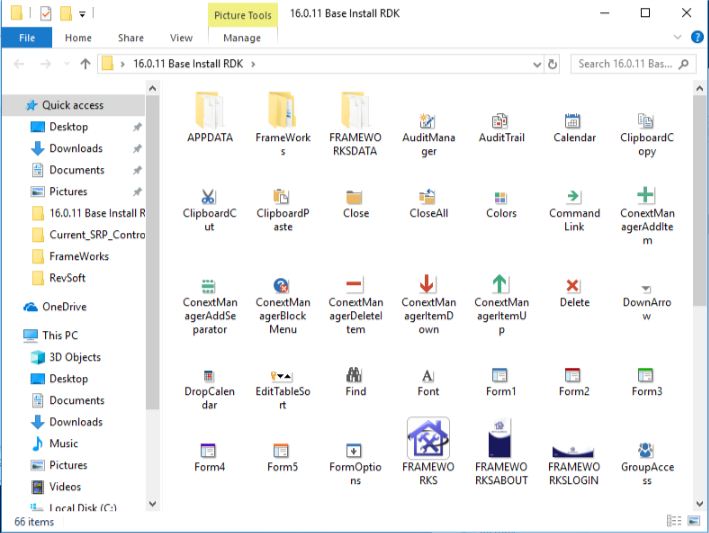 2. When I run the RDKInstall it asks me "Where are the application update files?"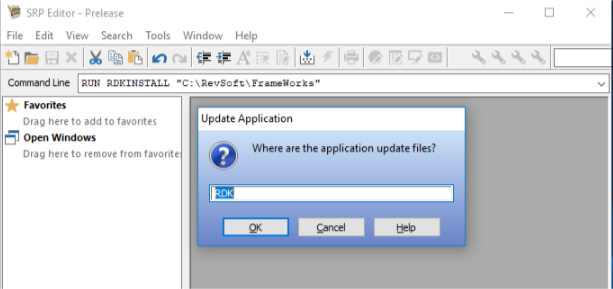 I just hit enter here as I saw nothing in the instructions about it. I have never installed an RDK this way either so I don't know if this is normal or correct.
If I then create an entry point for FW_MAIN and launch it I get the screenshot above.
Out of curiosity, I had a look at APP_INFO*RIBBON_SETUP*FRAMEWORKS and all the icons are pointing to .\Bmps\FrameWorks. I am assuming I missed a step in the install or messed up the RDKInstall as the images never got copied into the \Bmps folder and I am guessing they are not the only thing that isn't getting copied.
Can you give me some guidance as to what I am doing wrong?