Home
›
SRP FrameWorks
Welcome to the SRP Forum! Please refer to the
SRP Forum FAQ post
if you have any questions regarding how the forum works.
Trouble creating new Commands on new Ribbon Manager buttons
I'm using Frameworks 16.0.16.02. I made a new command in the Samples folder called INVOICE1 (see image)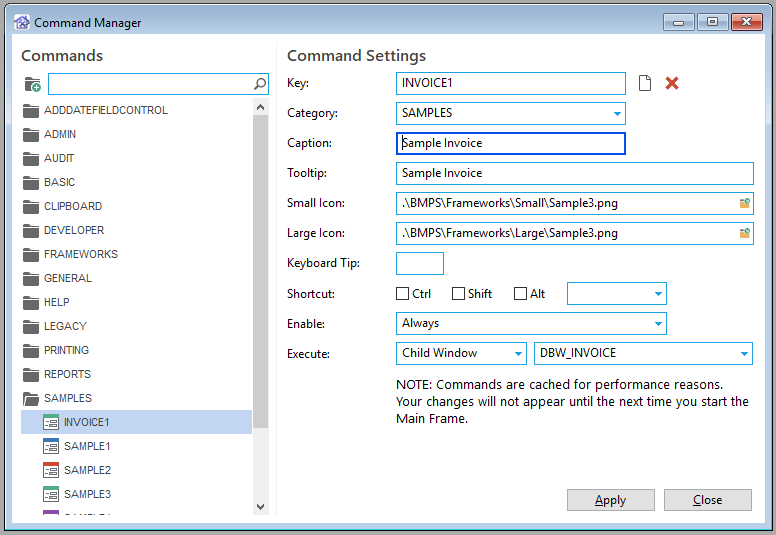 I then attached this command to a button on the ribbon manager (see image)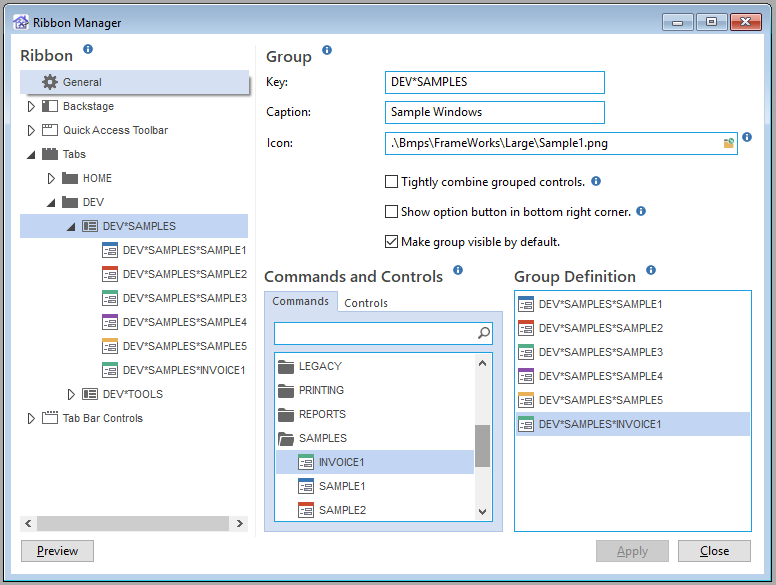 I closed the application and re-opened it and the button does not show up. I noticed that in the Ribbon Manager it is missing the value in the dropdown for the command name. (see image) When I try to find that value in the dropdown, it is not in the list.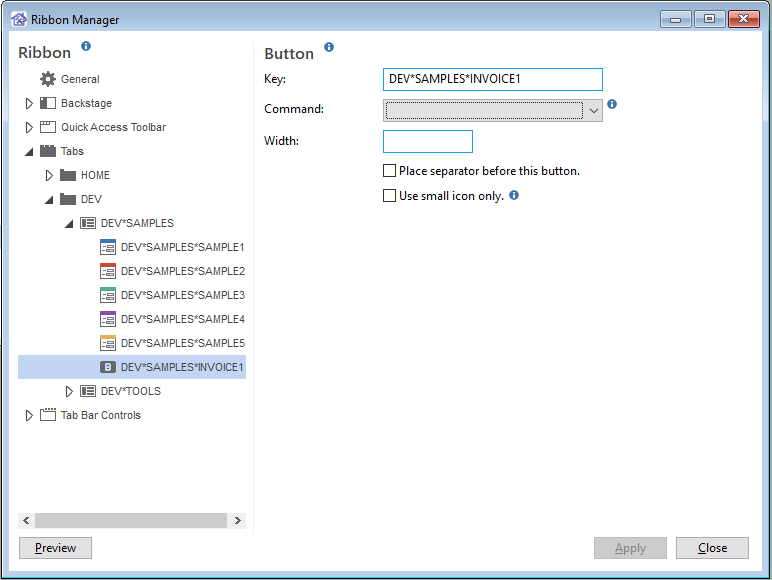 I can create new buttons of EXISTING commands, but not any new commands that I've tried to create. What am I missing?